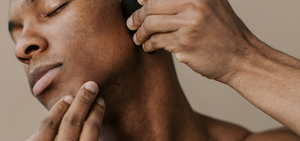 SKIN WELLNESS
GOING FORWARD TO BASICS
At GROUND, we believe in the importance of embracing a holistic approach to skin care that focuses on natural, nurturing practices that can help us prioritize self-care and reduce the impact of stress on our skin.
THE SKIN WELLNESS COLLECTION
By returning to the fundamentals of Skin Wellness, we can create and use rituals and aromatherapy oils that nourish and support healthy skin, and allow us to tune in to our bodies and listen to their needs.
GROUNDWORK
Skin Wellness: The Benefits of Peat in Skincare
At GROUND, we are inspired by nature and the connection we have with it. While this connection can stem from physically walking in nature to appreciate all that it offers, it can also emerge from u...
Read more